LG's 25L NeoChef Smart Inverter Microwave Oven is packed with innovative features designed to add more convenience to your life and to get the best cooking results. The Smart Inverter motor varies the power delivered during cooking for excellent, energy-saving results.
Boasting 24 auto-cook menus, with this one appliance you can warm, defrost and cook. Precise temperature controls are in place to ensure even defrosting of your frozen foods. An anti-bacterial coating in the interior eliminates 99.9% of harmful bacteria from the surface, and makes cleaning easy. Plus, the hexagonal ring design of the turntable ensures it remains stable.
Built from a single piece of tempered glass on the front door, it creates a modern, stylish appearance.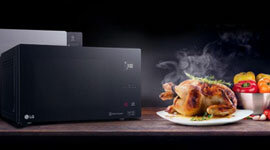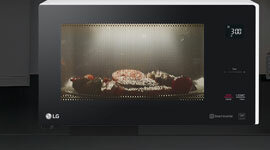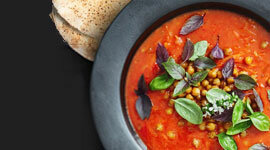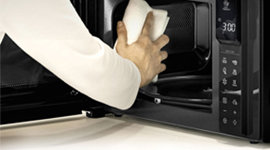 FACTORY SECONDS PRODUCT
NEVER USED BUT COULD HAVE MINOR COSMETIC DAMAGE AS IN A SCRATCH OR DENT
12 MONTH WARRANTY