Convert Freezer to Fridge
A convertible Freezer provides the ultimate in flexible storage. Easily convert your freezer into a fridge for extra fridge space at the touch of a few buttons.  With 5 convenient modes to choose from, you can even switch off the freezer or fridge while you're away on holidays!
Helps food stay fresher for longer*
Twin Cooling Plus™
Twin Cooling Plus™ technology with separate cooling systems in the fridge and freezer maintains temperature control independently in both compartments. It is designed to maintain a humidity level of up to 70% all over the fridge and minimises the mixing of odours to help food stay fresher for longer*.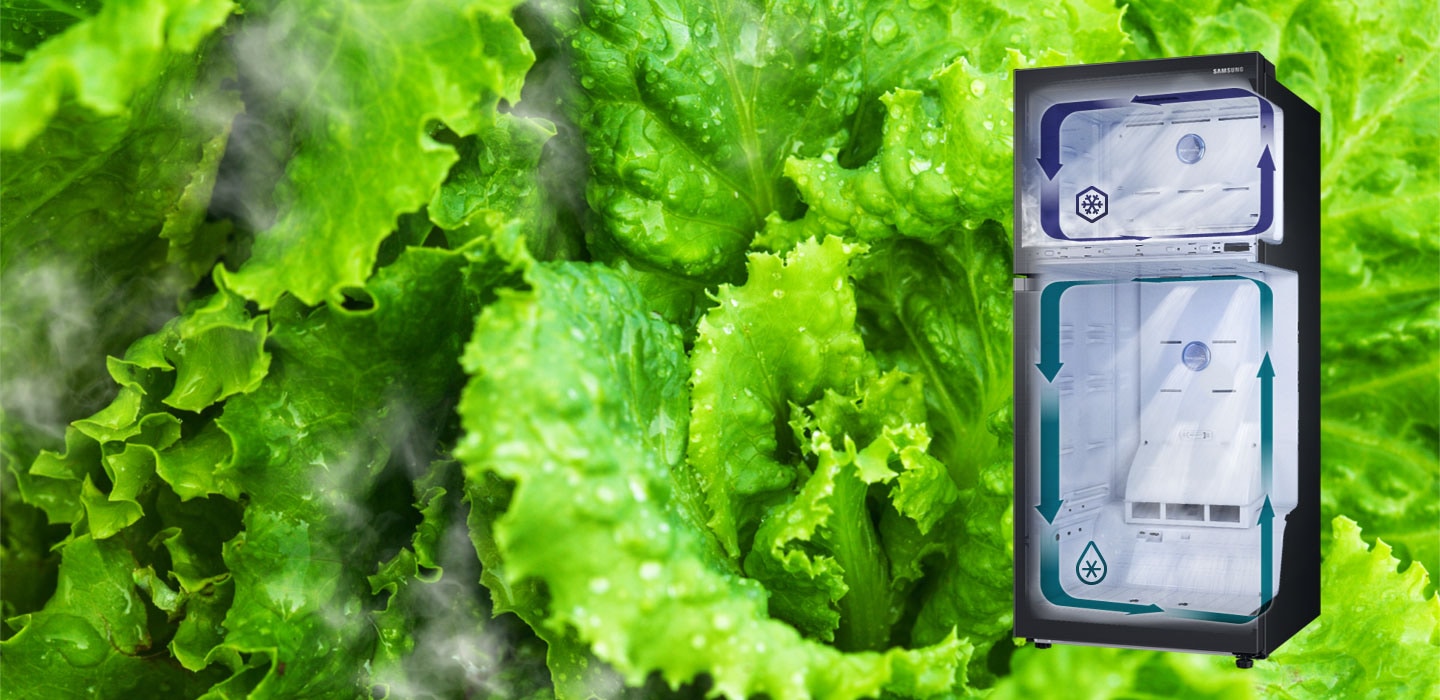 * Based on testing comparing Samsung Twin Cooling Plus models with Samsung All Around / Mono Cooling models
Convenient storage for Meat & Fish
Slide & Reach Pantry
The separate pantry keeps food at a lower temperature than the rest of the fridge – ideal for storing meat or fish.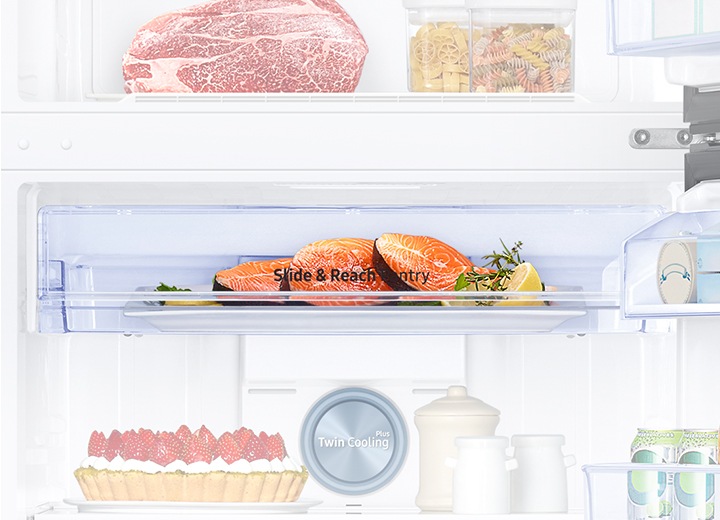 Store big & tall bottles
Gallon Guard
A Gallon Guard shelf in the door makes it easy to store big and tall items and bottles like milk, fruit juices, water, soda and condiments. It holds bottles up to 3 liters and has two extra rows for cans.
Built to suit a range of kitchen layouts
Reversible Door
Enjoy the convenience of reversible doors that lets your fridge fit into different types of kitchen layouts.
Simply change the hinges over without leaving any unsightly holes on the door.
Make ice or space
Movable Ice Maker
Make more space in the freezer when you need with the movable ice maker. Easily remove it to utilise all of the freezer storage capacity or quickly install it back in whenever you need to make and store ice.
Discretely hidden display
Hidden Display
A Hidden Display completes the front's minimalist and modern look. The control panel is discretely hidden on the top shelf, but is easily accessible without bending, and its digital display is easy to read.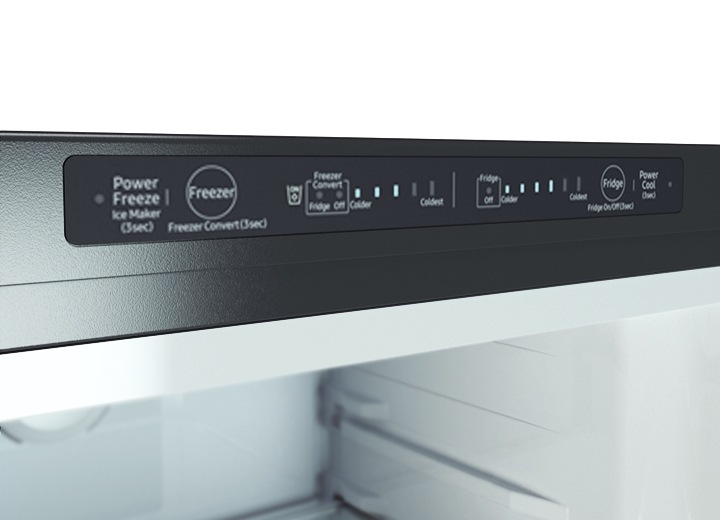 Extra space. Extra comfort.
LED lighting
Samsung's sophisticated LED lighting brilliantly illuminates every corner of the fridge for more comfortable viewing. Find what you're looking for easily, even at night, without turning the kitchen light on.
Easily organise your fresh food
Large capacity Vege Box
A large capacity Vege box makes it easy to store and find your fresh vegetables and fruit everyday. It is also conveniently divided into two sections, which helps enable optimal humidity control.
Contemporary design
Sleek Design
The sleek design creates a clean and contemporary look that enhances your kitchen interior. The minimalist stainless steel finish and strikingly beautiful flat front introduces an added level of sophistication.
FACTORY SECONDS PRODUCT
NEVER USED BUT COULD HAVE MINOR COSMETIC DAMAGE AS IN A SCRATCH OR DENT
12 MONTH WARRANTY