Twin Cooling Plus™
Moist freshness everywhere
Twin Cooling Plus™
Twin Cooling Plus™ technology cools the fridge and freezer compartments independently. It maintains a humidity level of up to 70%* all over the fridge and prevents odours from mixing, so food stays fresher for longer.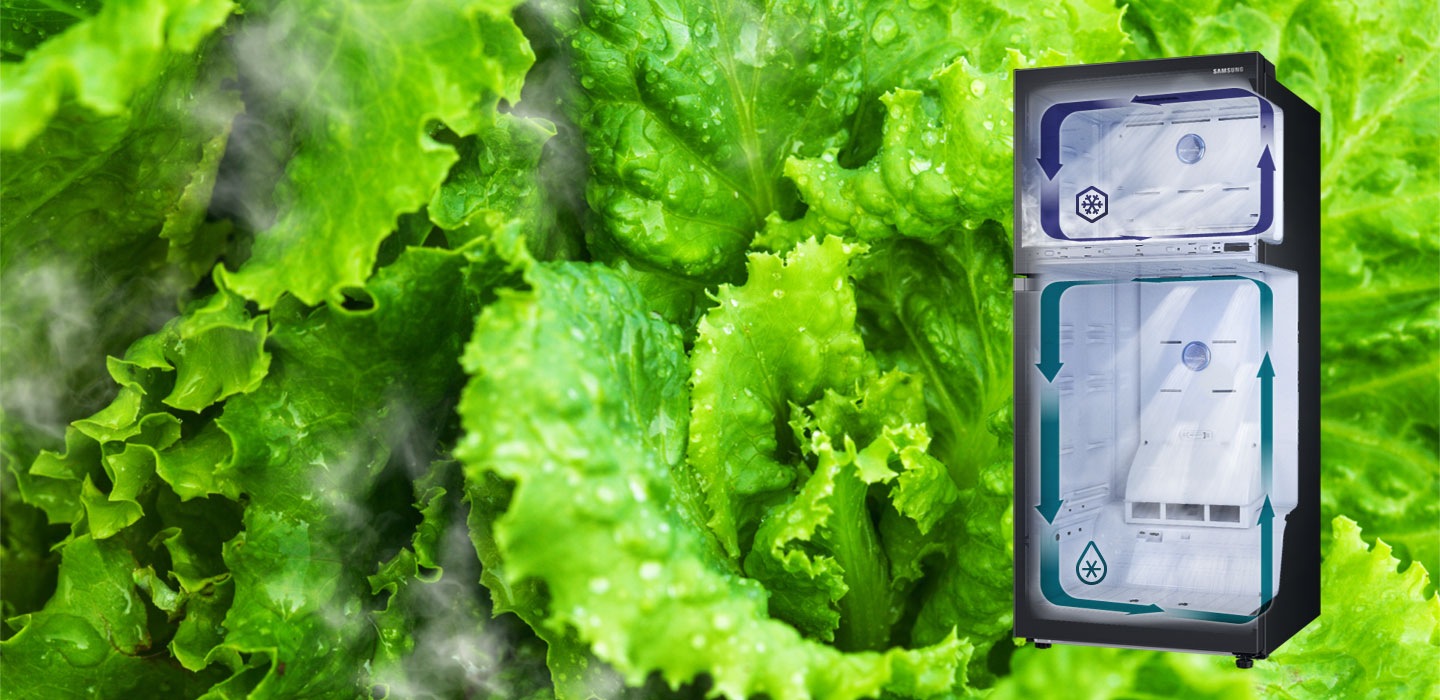 *Based on Samsung internal humidity test results.
Extra flexibility with 5 modes
Smart Conversion
Smart Conversion provides the ultimate in flexible storage. Easily convert your freezer into a fridge to keep all the fresh food you need for different seasons or special occasions. Or switch to off* mode to save energy.
*The freezer functions are off, but temperature maintained at 15 degree Celsius using minimal power to prevent mold and odour.
Choose your door direction
Reversible Door
With the Reversible Door, you can now choose the direction it opens from so that it is always ideal for your kitchen layout. Its direction can be reversed simply by changing the hinges over, with no unsightly holes left on the door.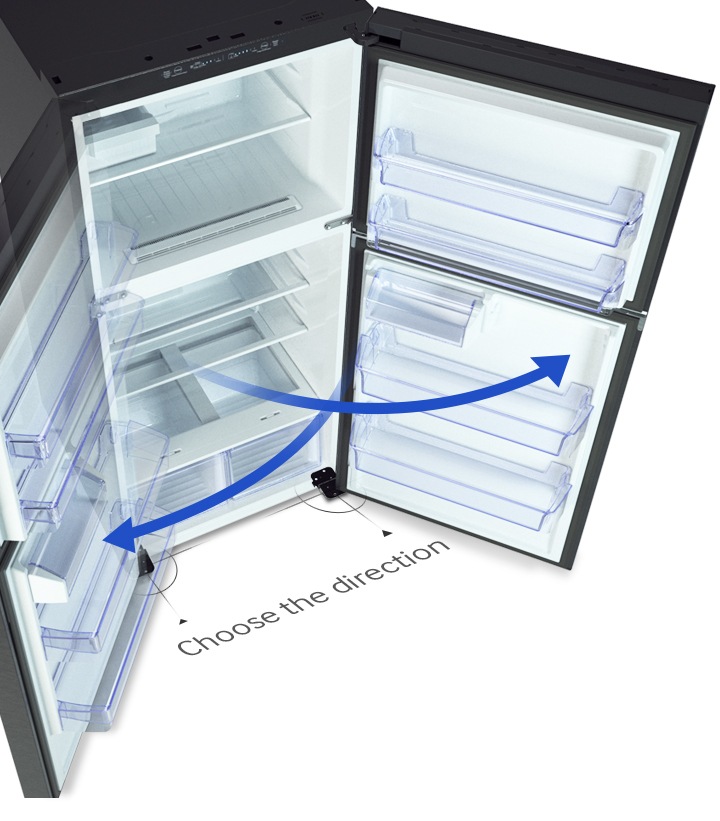 Ideal care for meat & fish
Slide & Reach Pantry
The Slide & Reach Pantry is a separate storage drawer that's ideal for preserving meat and fish. It keeps food at a temperature lower than the fridge, so they stay fresh longer with the best flavour and texture.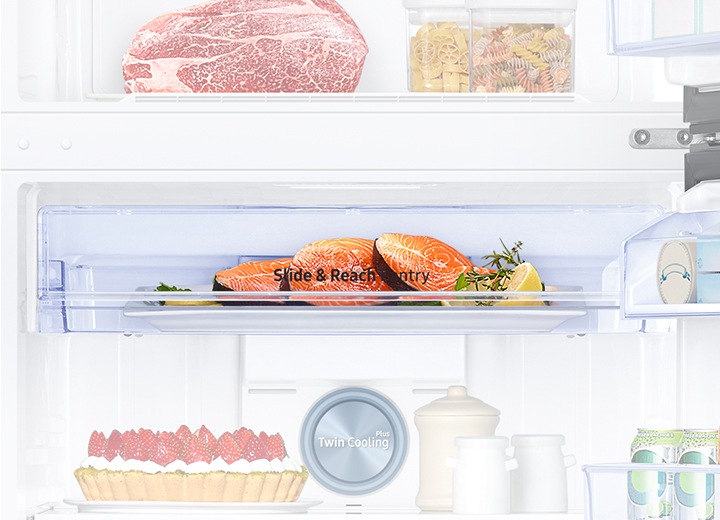 Store bigger & taller bottles
Gallon Guard
A Gallon Guard shelf in the door makes it easy to store much bigger and taller items like bottles, milk, fruit juices, water, soda and condiments. It holds bottles up to 3 litres and has two extra rows for cans.
Sleek design
Hidden Display
A Hidden Display completes the front's minimalist and modern look. The control panel is discretely hidden on the top shelf but is easily accessible nevertheless. Its digital display is also very easy to read.
Extra space. Extra comfort.
LED lighting
The new LED lighting located at the top is now slimmer, creating more fridge space while brilliantly illuminating every corner with brighter and softer lighting for comfortable viewing. It is also more energy efficient than conventional light bulb, saving you money on electricity bills.
*Based on Samsung internal test results.
Store more vegetables
Vege Box
A large capacity Vege Box makes it easier to store and find food you use every day like vegetables and fruits. The Vege Box is also conveniently divided into two sections, which enables better humidity control.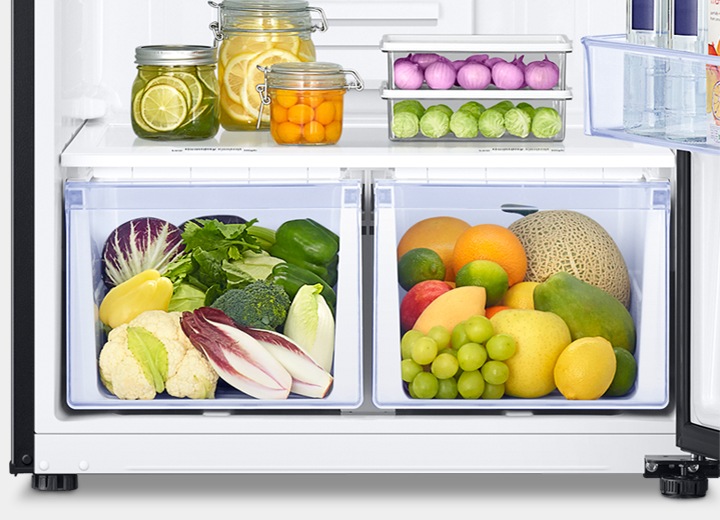 Contemporary design
Stylish Design
The stylish design creates a clean and contemporary look that enhances your kitchen interior. The minimalist black stainless steel finish and strikingly beautiful flat front introduce an added level of sophistication.
FACTORY SECONDS PRODUCT
NEVER USED BUT COULD HAVE MINOR COSMETIC DAMAGE AS IN A SCRATCH OR DENT
12 MONTH WARRANTY